Yardage available replicating textiles ancient to vintage.
Simulated embroideries, brocades, applique, weaves, batik, ect.
We offer reproductions of extant textiles, and more.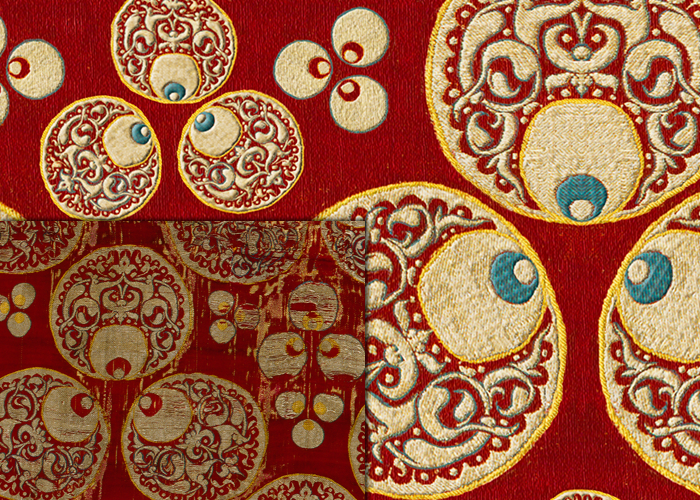 Fabric can be created from drawings or photographs.
Need to equip an army with matching tabards? Let us make that easy for you.
Need an existing motif miniturized for a museum diorama or stop action animation figure? Let us know what you're looking for, and we'll make it happen.
We create costume fabrics, trim and other embellishments(any time period. yardage in a large variety of materials. washable. woven (heavier polyester) or printed)
We print period tent borders, embellishments, floor cloths and fake carpets, room dividers, and vintage upholstery and drapery fabrics.
We reconstruct fragments for museum exhibits
We create custom tapestries and banners, leggings and fake boot shoe covers.